Image courtesy of Poochies in Chicago
The Sears Tower and Wrigley Field are all iconic images of Chicago but it's really the humble hot dog that takes center stage in the windy city. The Chicago-Style Hot Dog is characterized by neon green relish, yellow mustard, an all-beef hot dog on a poppy seed bun, a dill pickle spear, tomato slices and a dash of celery salt. In addition to being delicious, the hot dog is a powerful symbol of the working class people who built the city.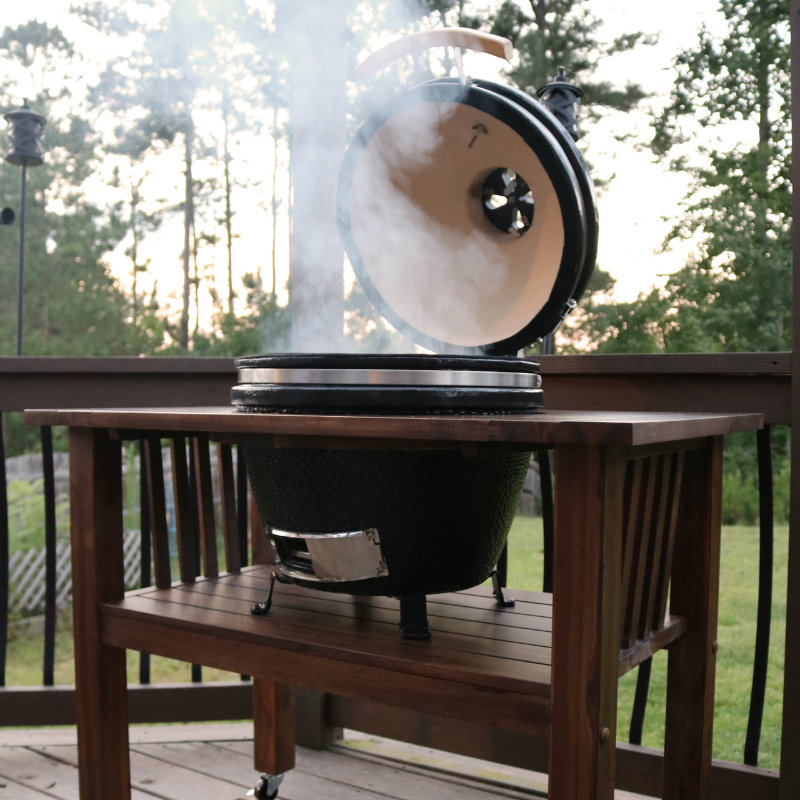 Meatpacking capital of the world
Displaced by political upheaval, German immigrants started moving to Chicago in the 1800's and by the end of the 19th century they were over 25% of the city's population. Food is a vital part of cultural identity and the they brought a taste of home in the form of sausages which fueled the industrial revolution in Chicago in the form of fast street food for factory workers.
Chicago was the meatpacking capital of the world and the leader in the industrialization of food and national brands like Armour and Oscar Mayer were founded there. But it was Jewish immigrants who developed the distinct flavor, snap, and texture in an all-beef hot dog.
The hot dog cart itself became the lifeblood of many Jewish immigrants who took up jobs as street vendors.The Jewish kosher tradition had a reputation as producing food that was safer and more pure than factory produced meat.
The spicy all-beef version of the frankfurter took off in popularity and became a symbol of prosperity in America. It was western Chicago's melting pot of cultures that is the origin of it's signature toppings. Poor working people started piling dogs high with the vegetables to transform a single hot dog into a nutritious meal.
There are variations of the iconic "dragged through the garden," but it historically is the combination of short peppers, mustard, pickle, relish, onion, tomato, and celery salt that identifies the Chicago-Style Dog.
Social Dog
The local hot dog stand became a social center where neighbors chat over a cheap meal and Chicago's signature dog has became a core part of it's cultural identity.
The quality of the Chicago dogs is superior and has to be a Vienna All-Beef Natural Casing dog. While fast-food chains and trendy foods crop up, local hot dog joints have endured. The sight of Vienna beef signs over greasy counter stores may as well be the city's postcard.Local hot dog joints, like historical landmarks have endured while trendy restaurants and fast food places have come and gone.
Chicago-style dogs are traditionally boiled, not grilled but everyone knows that grilling provides another layer of flavor and a "Char Dog" is a great addition to any cookout.
The Chicago-Style Char Hot Dog
Vienna all-beef natural casing hot dog
Poppy seed bun
Yellow mustard.
Diced onion
Alien green Relish
Tomato
Dill pickle
Sport Peppers
Celery Salt (not just for Bloody Mary's)
Tips for Grilling Hot Dogs on a Duluth Forge Kamado Grill
At most backyard BBQ's, the burgers and hot dogs are thrown over a flaming hot grill together.
If you don't want to burn the hot dogs and shrivel them like jerky, take control of your grill.
1. Create 2 heat zones.
2. The hot dogs should be medium low.
3. Keep dogs moving to heat evenly.
The ceramic construction for kamado's means there is no flavor contamination or metallic taste given to the food. Kamado's use lump wood charcoal which creates very little ash which can taint food and is manufactured in an environmentally sustainable manner. Regular charcoal briquettes contain many chemicals that contaminate the flavor of the food.
The round shape gives the best heat distribution, unlike rectangular grills which can create hot and cold spots. The heat retention properties of the ceramic shell can reach up to 900 degrees F!
The Duluth Forge Ceramic Charcoal Kamado Grill and Smoker are made from the same materials used to make kilns and pizza ovens which are extremely good insulators that radiate heat effectively. The sides and domes absorb heat and radiate it back like a brick oven, so food cooks evenly from above.