Kamado grills, regardless of the brand, work on a few basic principles:
They are wood burning vessel, so no gas

They have thick walls, perfect insulation for smoking

They have vents on the top and bottom, for temperature control

They have the ability to smoke and grill.
The Duluth Forge Kamado Grill can superbly sear at high heat or smoke with low heat.
Air flow is the key to controlling the kamado cooker and a ceramic insert that rests between the burning coals and the grill surface. This insert pushes the heat out around the edges, deflecting it away from the meat.
If you pull out the insert then you can cook with direct live-fire grilling.
It's like having 2 grills in one.
With the Duluth Forge Kamado Grill, there are two main cooking options: a raging direct fire, or a low and slow smoke and how you setup the grill for each is important.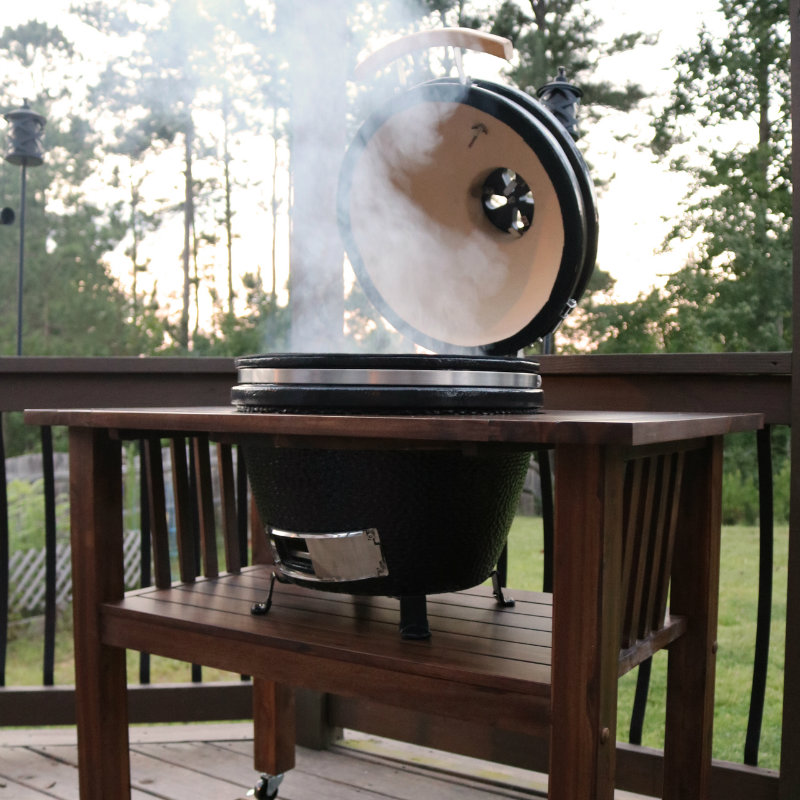 Smoking
For smoking, place the lump charcoal into the main chamber and arrange it into a pyramid.
Insert a chimney firestarter near the top of the pile, making sure to top it with a couple bits of charcoal. Light!
If you don't have a a chimney starter or firestarter then try placing an olive oil soaked paper towel and placing it on top of the coals and lighting.
Let the fire burn a good 15–30 minutes to get a solid start, the embers should have thin wisps of smoke from the top vent, not billowing dark gray. This is what is known as a top-down burn which starts at the top peak, and then burns it's way down.
A well built top-down fire can last for hours, thanks to the Duluth Forge Kamado Grill's insulated sides and the tight air control.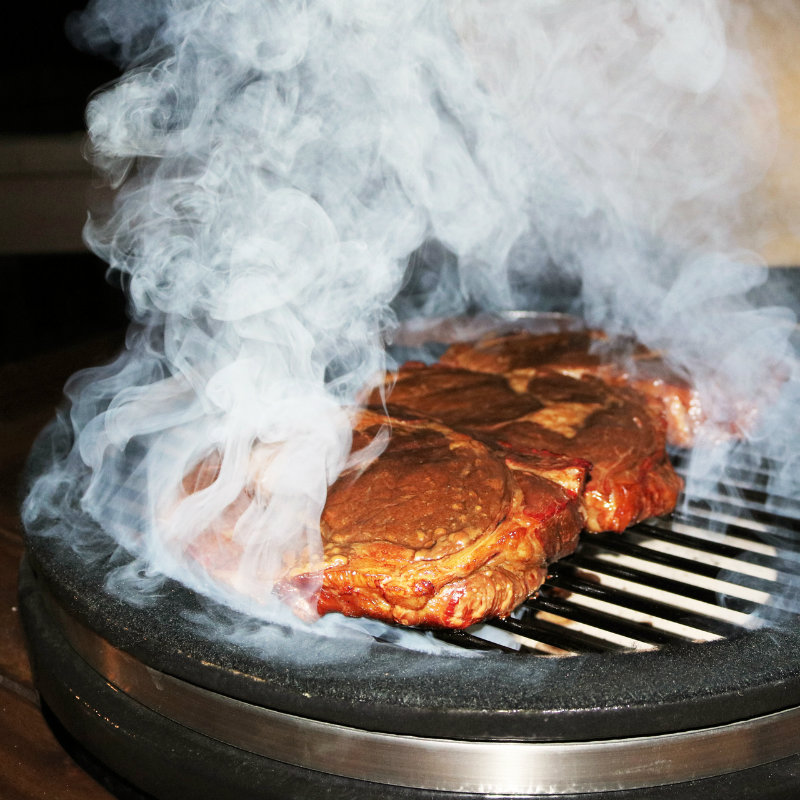 Grilling
Grilling is a less precise design.
Pile the lump charcoal in the middle and use a chimney starter or the olive oil soaked paper towel to light.
When grilling, the main concern is starting a big fire fast so dump even more charcoal into the main chamber if needed. You want the entire chamber filled with embers so the top-down piling technique isn't as important.
Just like smoking, let your coals burn for 15–30 mins, so they are really burning, not just scorching with black smoke.
When the fire is evenly lit, add the grill grate and food.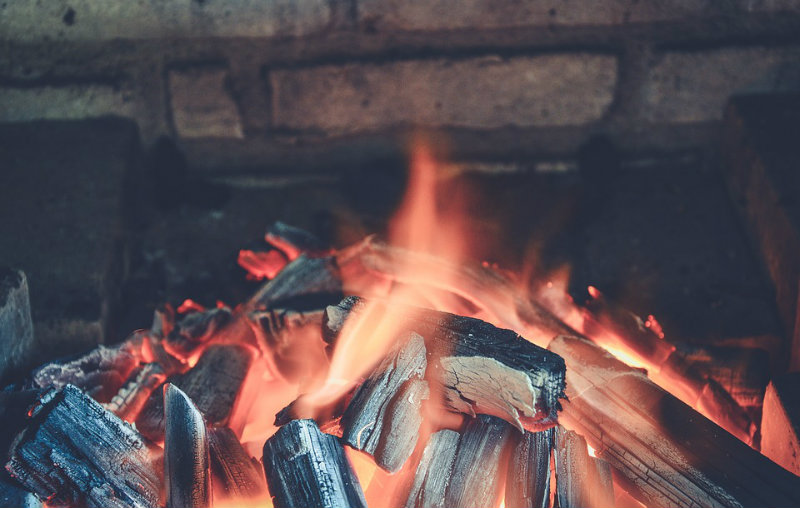 Types of Wood
Most grocery stores carry a variety of different hardwood, lump charcoal so try them all and find out which you like best. Lump charcoal is wood burned down to chunks of charcoal and burns longer and hotter than charcoal briquettes.
Since lump charcoal contains no chemicals or lighter fluid, purists always prefer it.
Lump charcoal has a lot of attractive qualities as it lights faster, burns hotter, and leaves very little ash compared to briquettes.
Lump charcoal is also more responsive to oxygen, making it easier to control the temperature of your grill.
Maintenance
Grab a Bull BBQ Dual Handle MEGA MONSTER Brush, some canola oil, a bowl, a Soft Grip Handle Locking Tongs and roll up an old kitchen towel.
Then start the fire. Once the grill is warm but not so hot you cannot work, scrape down the grates to remove food residue.
When you are ready to cook, dip the towel into oil and rub it over the hot grates until they are smooth and shiny, which helps prevent food from sticking.
Now get grilling!