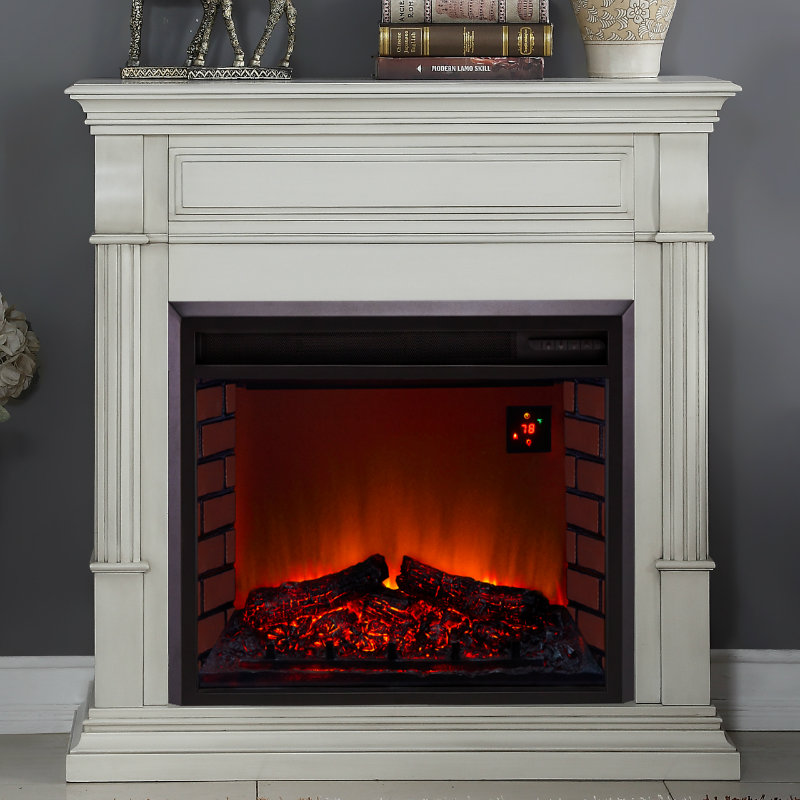 Depending on your geographic location, electric fireplaces could be more cost-effective to keep you warm during the long winter months. Through the use of supplemental zone heating, these fireplaces can generate heat faster and more efficiently than its wood burning counterpart. In comparison, traditional wood burning fireplaces often have a lower level of heat retention due to heated air, from both the fire and the room, escaping through the chimney.
Energy Efficiency = Cost Efficiency
LED lightbulbs are highly energy efficient due to their lower energy usage and longer lifespan than regular bulbs. As such, our electric fireplaces have incorporated these bulbs into the 3D flame effect technology so that you may enjoy a longer lasting, glowing fire while reducing some of your energy usage.
Lower Maintenance
Installation and maintenance costs of a traditional wood burning fireplace can be extremely expensive as cleanings costs hundreds of dollars each. These cleanings need to routinely be done to ensure collected soot and ash are cleared from the fireplace and chimney. However, electric fireplaces don't require these cleanings, or use of wood to burn as fuel. By installing an electric fireplace in your home, you the eliminate the need for costly chimney cleanings and wood storage or chopping, and can simply plug it in and enjoy.
Lifespan
Due to the lack of combustible energy, electric fireplaces aren't as susceptible to rust or corrosion, thereby increasing the lifespan in comparison to their traditional wood burning counterpart.
No Smoke
Electric fireplaces don't emit smoke or fumes like traditional fireplaces. Thus, most of the negative side effects of these emissions, like smoke seeping into your carpets or individuals with respiratory conditions or allergies being affected, are significantly reduced.
ProCom Electric Stove Fireplace - Black Finish
End of Year Close Out - Lowest Price Possible!
This stunning electric stove fireplace features a functional electric stove and a realistic, hand-finished glowing ember bed to mimic the natural elegance of a real fire. The unit can be moved easily from room to room and can be plugged in using a standard outlet for immediate ambiance and warm.