show / hide sidebar
Best Gift For Her For Valentines Day: An Electric Fireplace
Best Gift For Her For Valentines Day: An Electric Fireplace
What is more perfect than sitting by a warm fire with the one you love on Valentine's Day?
Fireplaces are just romantic. It's a combination of the dim lighting, the flickering lights and the warm ember glow.
Studies show that women tend to be colder than men and even in the middle of summer women turn to electric heaters to warm up. So, instead of getting her that new television in the bedroom, opt for the warmth and ambience of an electric fireplace.
Why Choose an Electric Fireplace?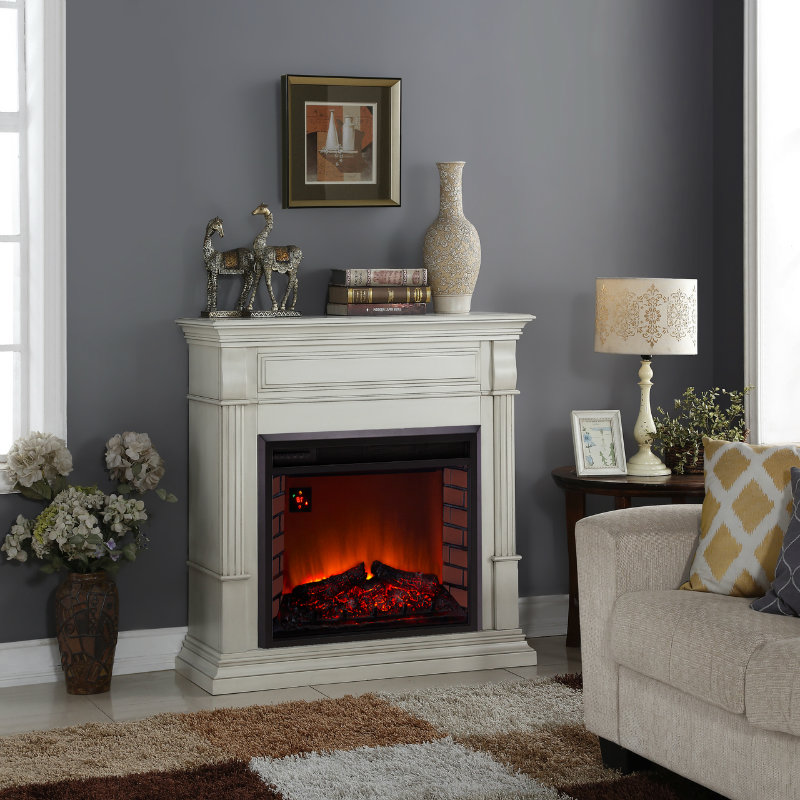 The next step from wrapping up in wool and fleeces is having an electric fireplace. It's a logical decision and one that will guarantee her comfort and love for years to come.
Electric heat has many benefits and but the most important is that electricity is a green technology. Electric heaters operate without burning fuels so no by-products are released into the air.
They are 100% efficient which means these heaters covert 100% of their input energy to heat.
Benefits of an Electric Fireplace:
There are many different benefits to electric fireplaces but if you're ready to take romance to the next level get her an electric fireplace for Valentine's Day and create a perfect romantic ambiance.
No Fumes

Low Maintenance

Low Cost

Energy Efficient

Longevity

Ease of Installation

Design Choices

Safety

Enjoy Nature Indoors

Year-Round Use
Green Benefits - No Wood
An acre of land yields an average of 10-15 cords of wood when harvested at maturity according to the Wisconsin Paper Council. Wood burning stoves and fireplaces consume over 2 million acres of mature forest in the United States.
Electric heaters do not produce pollutants because there is no combustion which make them truly a green method for your supplemental heating needs.
---