The celebration of motherhood can be traced back to the ancient times when the Greeks and Romans held festivals in honor of their mother goddesses. The early Christians held a festival called "Mothering Sunday" on the fourth Sunday in Lent where the faithful return to their "mother church" for a special service.
Over time "Mothering Sunday" became more secular as children adopted the tradition of presenting their mothers with flowers and other small gifts of appreciation.
American Mother's Day
The official American Mother's Day holiday arose in the 1900s as a result of the efforts women's activist, Anna Jarvis, following her mother's death in 1905. She conceived Mother's Day as a way of honoring the sacrifices mothers made for their children and was determined to have it established as a national holiday.
Jarvis organized the first official Mother's Day celebration in May of 1908 after getting financial backing from a Philadelphia department store owner named John Wanamaker. The concept of was a big hit and thousands showed up at the Mother's Day event at Wanamaker's retail stores in Philadelphia.
By 1912 many states, towns and churches had adopted Mother's Day and in 1914 President Woodrow Wilson officially established the second Sunday in May as Mother's Day.
Mother's Day Gifts
Mother's Day is celebrated by presenting mothers with gifts and has become one of the biggest holidays for consumer spending. It started as an altruistic holiday to honor hardworking mothers but it wasn't long before florists, greeting card companies and other every other retailer on the planet capitalized on its popularity.
Mother's Day quickly became a commercial gold mine and According to the National Retail Federation, Americans will spend an average of $162.94 on mom and the total spending is estimated to reach $19.9 billion. According to Hallmark, about 133 million Mother's Day cards are exchanged annually and after Christmas, it's the second most popular holiday for giving gifts.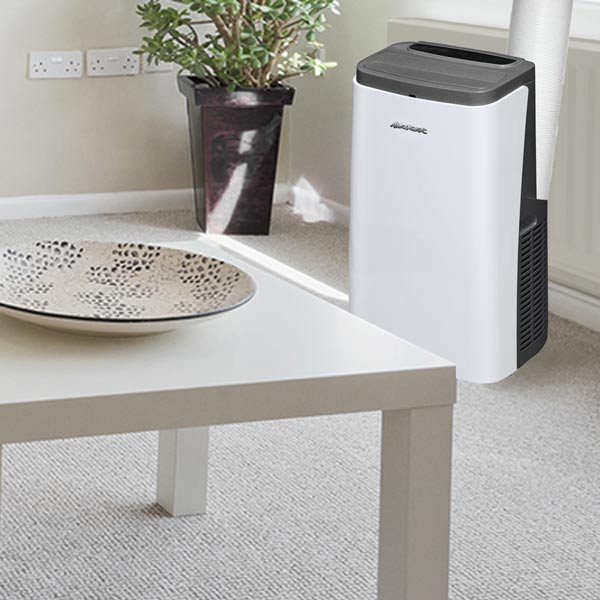 Keep Mom Cool with a Portable Air Conditioner.
A portable air conditioner has casters on the bottom for ease of moving will keep your mom cool and comfortable on the hottest of weather. Portable ac's provide specific spot cooling at pennies to a dollar compared to traditional systems.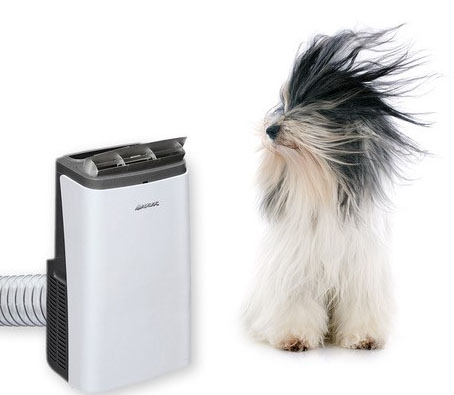 Avenger 10,000 BTU Portable Air Conditioner with Dehumidifier and Remote Control
The Avenger 10,000 BTU Portable Air Conditioner with Remote Control and Dehumidifier function provides ample airflow to cool spaces up to 300 sq. ft. and the two-way up/down air deflection circulates air evenly throughout the room.
The digital controls offer precise temperature adjustments, and the remote control lets mom control the air conditioner from across the room. The 3-speed fan and 24-hour timer allow personalized settings to fit her needs and the window installation kit and hose are included to make installation easy.
Mom can utilize supplemental green cooling and reduce in -home heat.
Keep Mom Comfortable with Patio Furniture
For mothers who enjoy the great outdoors, think about creating a unique space on the patio or backyard with comfortable, quality patio furniture. Mothers deserve some relaxation time and the right patio furniture will increase her quality of life.
Furniture made using all-weather materials will look great for years to come and will create a spot for mom to enjoy her family and friends outside.
Pleasant Bay 3-Piece Outdoor Wicker Patio Bistro Set with Table
The Pleasant Bay 3-Piece hand-woven Wicker Patio Bistro Set is the perfect place for mom to sip her morning coffee and includes two high back armed chairs with plush cushions and a table with a glass top.
This hand-woven Bistro Set is ideal for mom's backyard, terrace or patio and constructed of durable weather-resistant, wicker with aluminum framing.
Heat Up Mother's Day with a Fire Pit
Does mom like star gazing and snuggling up to a cozy fire? Then think about a wood burning fire bowl that is also a usuable work of art that she will enjoy for years to come. Inspiring artwork creates an inviting ambiance so mom can spend more time outside no matter what the season.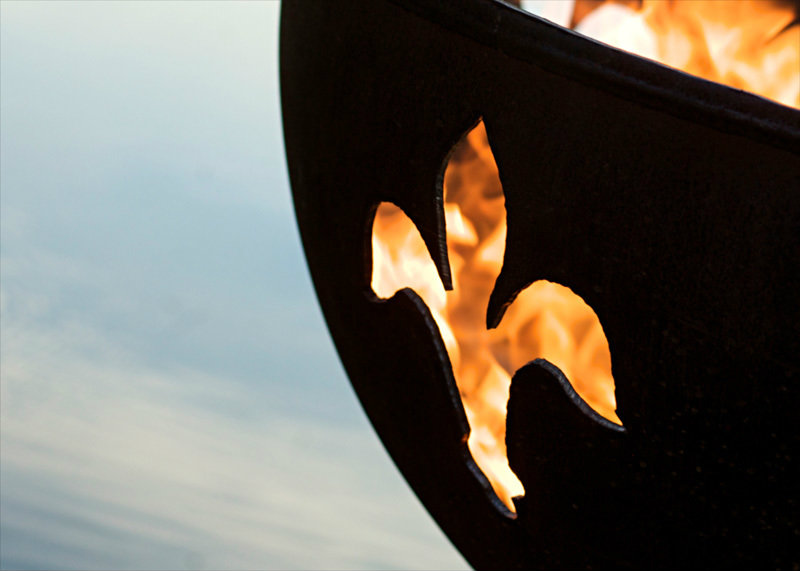 Fire Pit Art Fleur de Lis Fire Pit
This Wood Burning Fire Bowl makes an elegant touch to any backyard as wood burns through.
This generously-sized basin is a signed work of art from designer Rick Wittrig and is made from one quarter inch thick carbon steel, the heaviest gauge found in any fire pit available on the market today.
The beautifully hand-cut and crafted bowl comes in an iron oxide finish.