Photo courtesy of Cinco de Mayo Fiesta, Shreveport, LA
Cinco de Mayo arose from the French occupation of Mexico when a well-armed French fleet landed in Veracruz and drove the Mexican government into retreat in 1861. The Mexicans, in a surprising turn of events, crushed the French army on May 5, 1862, who at the time were considered to be "the best army in the world".
President Juárez declared that the anniversary of that Battle would be a national holiday regarded as "Battle of Puebla Day" or "Battle of Cinco de Mayo". Cinco de Mayo gave Mexicans a sense of national pride and was celebrated with historical reenactments, parades, and food.
Parade marchers dressed as French and Mexican soldiers to reenact the war and after the Mexican troops win, the party begins!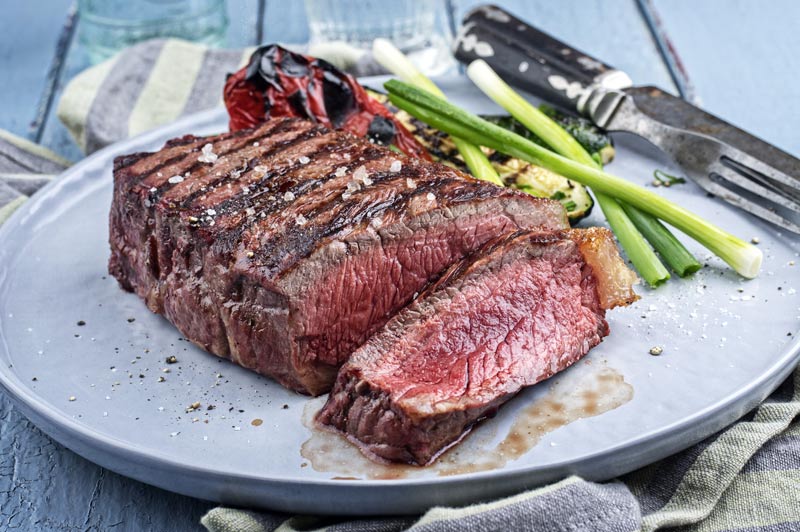 The Latin word carne asada literally means "grilled meat" and the Spanish brought cattle to the Americas through Mexico starting with Columbus himself.
Carne asada is sliced beef, usually flank or skirt steak, that is marinated and grilled with a lot of searing to impart a charred flavor. It is served as a main dish or as an ingredient in other dishes like tacos or burritos or it can be served with rice and beans on the side.
Flank steak is a leaner cut of beef that needs to be served rare, and cut thinly across the grain to make it tender. Skirt steak is more flavorful and tender than flank steak and it is well marbled with fat.
Ingredients:
3/4 cup orange juice
1/2 cup lemon juice
1/3 cup lime juice
4 cloves garlic, minced
1 sliced red onion
1/2 cup soy sauce
1 tablespoon chili powder
1 tablespoon paprika
1 teaspoon dried oregano
1 tablespoon black pepper
1/2 cup olive oil
3 pounds flank or skirt steak
Directions:
1. Combine oil, onion, orange, lemon, and lime juice in a large glass or ceramic bowl along with the garlic, soy sauce, chili power, paprika, dried oregano, black pepper.
2. Poke steak all over with a fork and add the meat to the marinade in the large bowl, cover, and allow to marinate in the refrigerator for 24 hours.
3. Preheat the Duluth Forge Kamado Grill and lightly oil the grate.
4. Remove the steak from the marinade and grill to desired doneness, about 5 minutes per side for medium rare. Remove meat from heat and slice across the grain.
Duluth Forge Ceramic Charcoal Kamado Grill and Smoker - Extra Large Model
$799.99
Introducing the new Extra Large 24 Inch Duluth Forge Charcoal Kamado Ceramic Egg . Whether you are grilling, searing, or smoking meats or fish, the Duluth Forge Kamado Built-In Charcoal Grill is an ideal product for all your outdoor cooking needs.
Created with high-quality ceramic and commercial-grade stainless steel bands, hinges, springs, and hardware make it more resistant to rust. The one inch thick ceramic walls along with large fire bowl allow for better heat retention and even heat circulation. A kamado is a traditional ceramic Japanese wood or charcoal fueled cooking stove.
The ceramic construction for kamado's means there is no flavor contamination or metallic taste given to the food. Kamado's use lump wood charcoal which creates very little ash which can taint food and is manufactured in an environmentally sustainable manner. Regular charcoal briquettes contain many chemicals that contaminate the flavor of the food.
The round shape gives the best heat distribution, unlike rectangular grills which can create hot and cold spots. The heat retention properties of the ceramic shell can reach up to 1200 degrees F!
The Duluth Forge Ceramic Charcoal Kamado Grill and Smoker are made from the same materials used to make kilns and pizza ovens which are extremely good insulators that radiate heat effectively. The sides and domes absorb heat and radiate it back like a brick oven, so food cooks evenly from above.