The term Cyber Monday was created by the National Retail Federation (NRF) following a spike in e-commerce sales after Thanksgiving weekend. According to reports by the NRF, since its establishment in 2005 Cyber Monday has become one of the biggest online shopping days of the year. A follow-up report created by ComScore also found the number of sales produced on Cyber Monday were double the sales generated throughout Thanksgiving weekend, occurring from Thursday through Sunday. According to AdobeDigital Insights, last year's Cyber Monday hit a new record with $3.45 billion spent, which was roughly a 16.5% increase from the previous year.
With the growth and revitalization of small to medium size businesses, Cyber Monday is an opportunity for smaller e-commerce retailers to compete and offer a last opportunity for shoppers to purchase gifts at a hefty discount.
Best Gifts
---
Duluth Forge Ventless Fireplace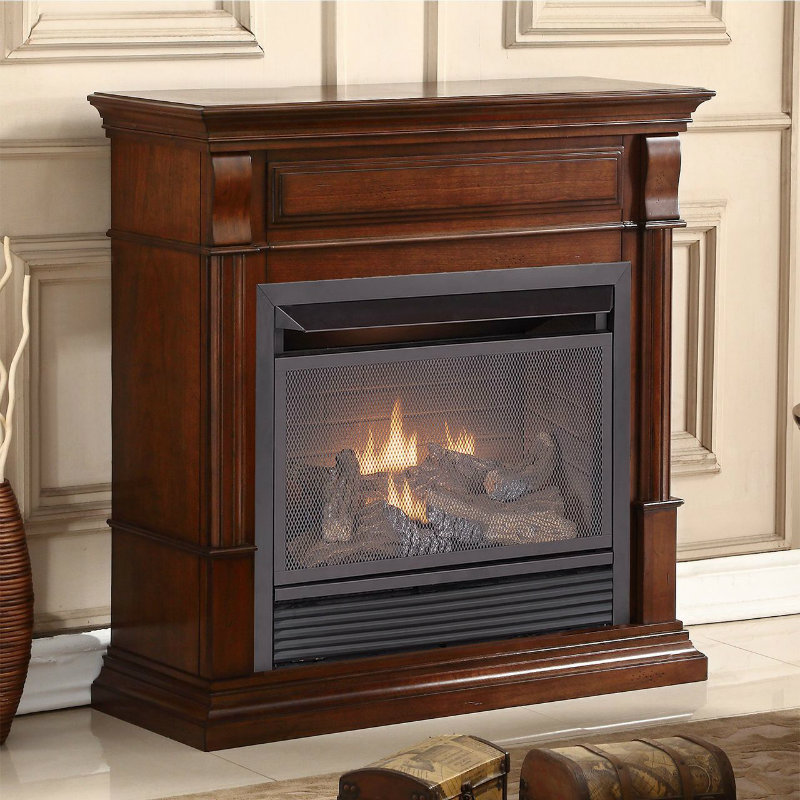 This gorgeous traditional looking fireplace makes a great gift for someone who enjoys the flickering of fireplace flames or snuggling on cold winter nights. Our Duluth Forge Dual Fuel Ventless Fireplace has real flames and a traditional design for that classic, fireplace aesthetic. Our insert is ventless, meaning it the lack of ducts and a chimney allow it to be placed in most areas of your home. Featuring state of the art technology, thermostat control functions, a battery assisted ignition, and more, this is an excellent and cleaner alternative to traditional wood fireplaces. The light walnut tone, realistic log, and burner technology create the look and feel of a real fire, allowing you to enjoy the benefits of supplemental heating without losing the traditional ambiance of a fire.
Duluth Forge 21 Inch Kamado Grill With Table
The Duluth Forge Kamado Grill with Table is a dream for your foodie who loves grilling, smoking, searing, or baking! Our iconic kamado grill features one-inch thick ceramic walls for even circulation and better circulation, while a top vent allows faster starting, searing, and heat adjustments. Easy-to-use settings aid in temperature monitoring to help cook food to your desired temperature each time. The 60-inch wide acacia wood table provides plenty of work space and the lower shelf offers storage for your grilling tools, charcoal, and other essentials. Featuring a natural weather resistant finish, the table is designed to be slatted to reduce sitting water, and prevent warping over time.
Arctic White Avenger Hero Extreme 75-Quart Cooler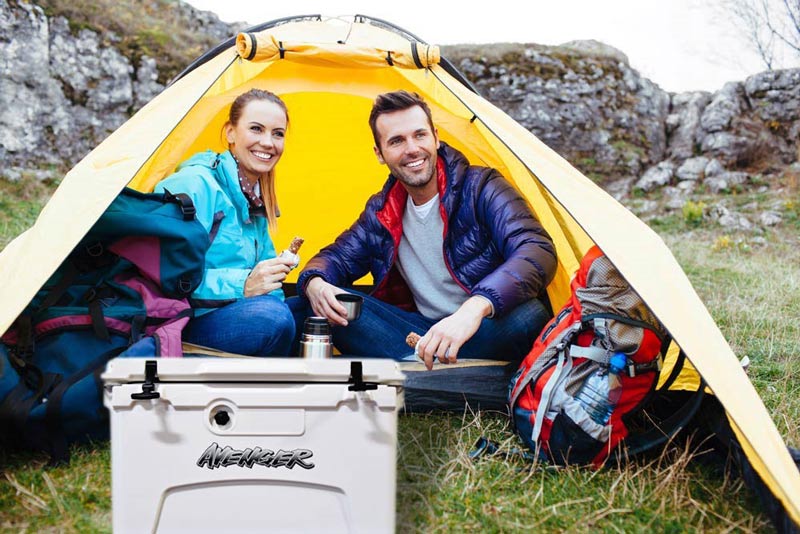 For the outdoor adventurer, our sturdy rotomolded plastic Avenger Cooler is perfect for keeping drinks and food cold, or your fishing catch fresh. Each cooler is UV resistant, heavily insulated, and certified Sasquatch proof. The lid/seat is also a casting platform for fishing and the comfortable handles make transporting easy. Every cooler also comes with a free wire basket, cup holder, and cutting board to make your outdoor excursion smooth as can be.