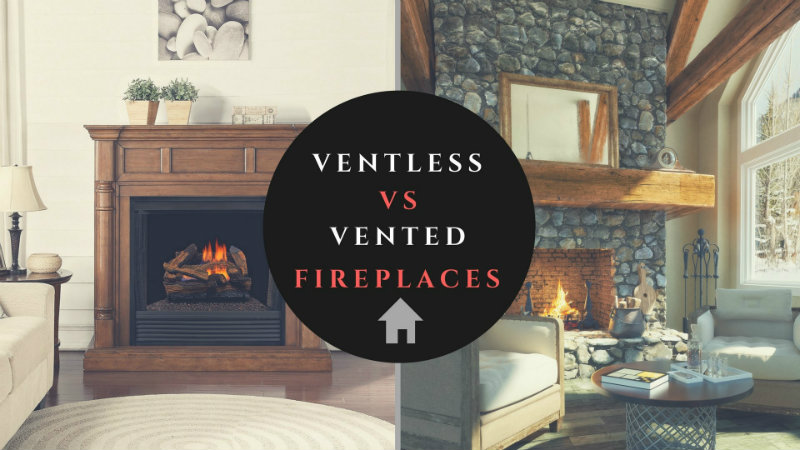 Differences Between Ventless and Vented Fireplaces
BOWLING GREEN, KY- Ventless fireplaces are excellent in providing efficient and cost-effective supplemental heating during the winter. While they may look and mimic traditional masonry fireplaces, they have subtle differences that may prove beneficial to individuals looking to heat desired areas of their home. Ventless fireplaces offer a cheaper, cleaner alternative to individuals who enjoy the ambiance and warmth of fireplace but lack the funds, resources, or energy to purchase a maintain a traditional wood burning fireplace.
Chimneys and Ventilation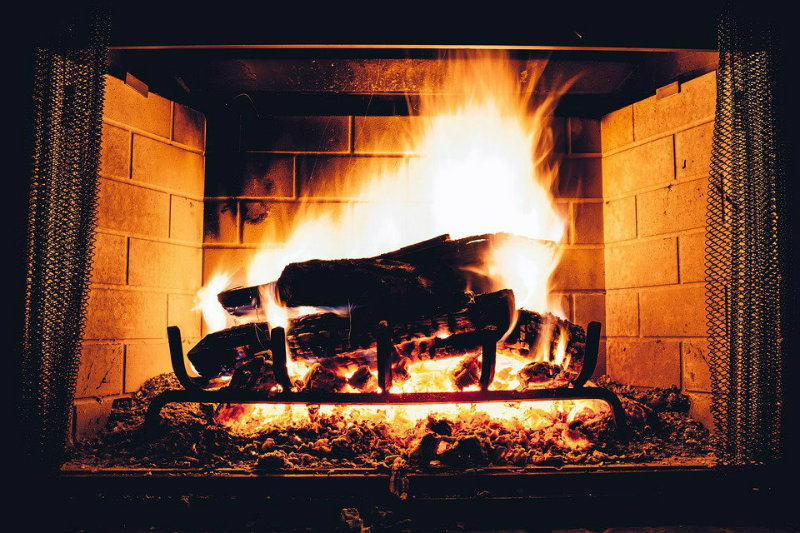 The main difference between ventless and vented fireplaces can be found when examining the emissions produced by the fireplace, and how they are removed from the home.
Standard vented fireplaces include a system of vents to remove exhaust gases and emissions produced by the fire from the interior of the home to the exterior. For centuries, this venting has been achieved by using a chimney. However, during the same process of removing emissions from the home, chimneys inadvertently allow warmed air to escape as well. It's estimated that a little over 10% of heat output generated by these fireplaces is retained within the room due to warmed air escaping and downdrafts cooling heated air generated by the fireplace.
Conversely, ventless fireplaces do not use a chimney, venting, or flue to operate. This essentially means that a ventless fireplace can be installed in most desired spaces with an available natural gas or propane line. These fireplaces produce a low amount of emissions during the process of heating air within a room, which produces humidity as a byproduct. Thus, while ventless fireplaces don't require a chimney and ductwork, to prevent the formation of mold or the build up of emissions over time, the room should still be ventilated properly. Standards established by the National Fire Protection Association (NFPA) in 2002 also require manufacturers of ventless fireplaces to include built-in safety precautions like Oxygen Detection Sensors (O.D.S.) and carbon monoxide monitors to automatically shut the unit off if carbon monoxide levels were to rise too high.
Installation and Maintenance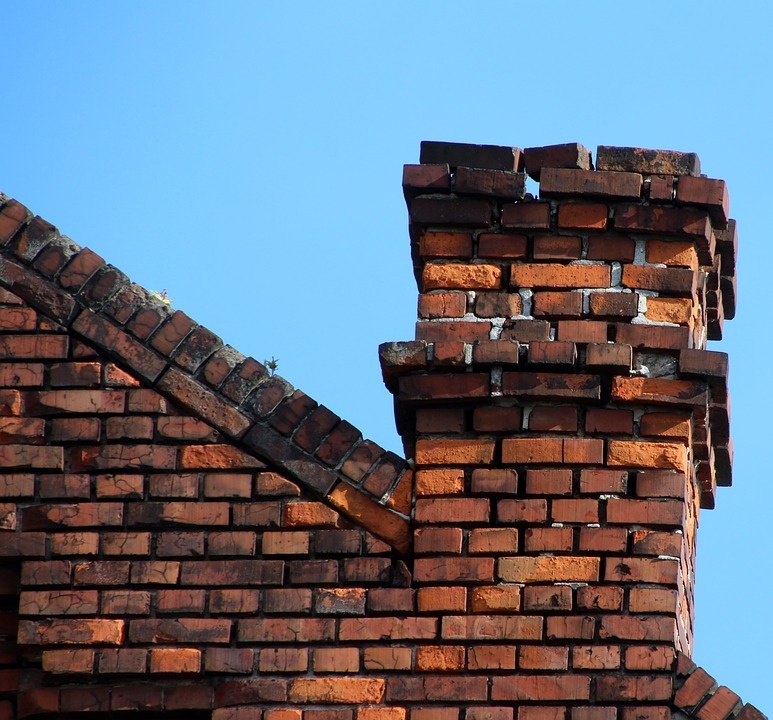 Traditional fireplaces costs thousands of dollars during the renovation of your home to build and install proper ventilation channels and a chimney. Additionally, these fireplaces require annual cleanings by a certified professional to ensure all ash and combustible by products, like creosote, are successfully removed from the chimneys. Recently, the NFPA's Home Fires Involving Heating Equipment Report found that failure to have chimneys properly and regularly cleaned was the main factor contributing to home heating fires, and home heating fire ignition. Thus, it's extremely important to have a certified professional complete yearly inspections and cleaning of the fireplace and chimney. Additionally, these fireplaces also require routine maintenance and clean up due to the ash produced when burning wood or manufactured logs. Failure to clean up this ash could pose a potential fire risk if any embers remain, reduce the efficiency of your fireplace, or create an unpleasant mess.
On the other hand, ventless fireplaces can be more easily installed by connecting to the natural gas or propane line of your home via a pre-existing masonry firebox. However, if your home doesn't have a firebox, a natural gas or propane line can be installed by a certified professional. Aside from the initial cost of the unit and installation fees, maintenance with these fireplaces is generally limited to an annual inspection and any related repairs deemed necessary at that time. Furthermore, the fact that most ventless fireplaces are freestanding significantly reduces the amount of routine maintenance required to the unit as well. As with all types of fireplaces and heating appliances installed within the home, it's essential to ensure have your own functioning carbon monoxide detectors, which should be routinely inspected as well.
Customization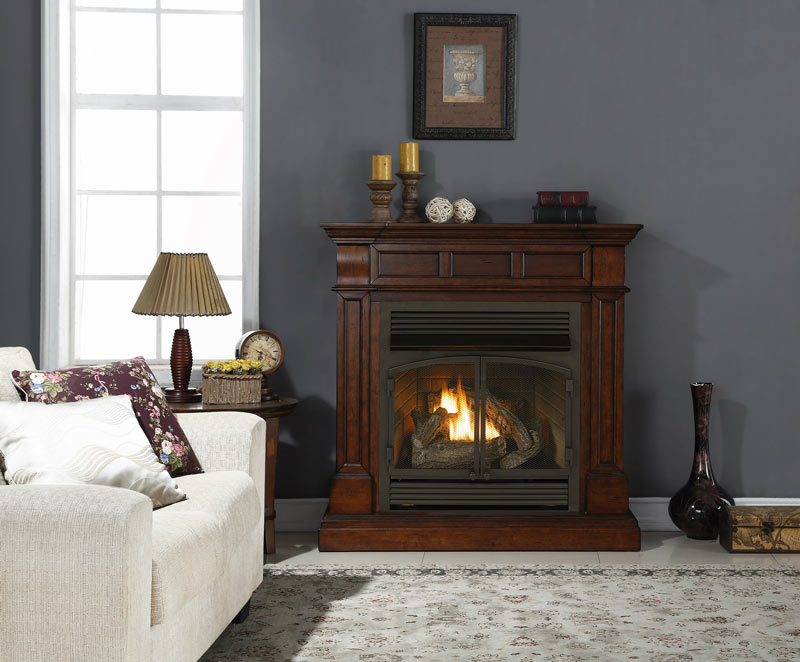 Fireplaces, and their mantels, traditionally serve as the focal point for the rooms they reside in. However, an issue arises when looking to redesign a room, as renovating a masonry fireplace and mantel can be extremely costly and time consuming. Thus, while traditional masonry fireplaces offer a classic look and feel, they also create limitations that can restrict a room's design and require it to revolve around the fireplace.
Ventless fireplaces offer the freedom of customization. Zero clearance ventless fireplaces can be placed against most walls and don't require larger mantel structures to surround it. Universal ventless fireboxes, such as the ProCom Ventless Firebox, can either be recessed into a wall or paired with your choice of mantel or hearth to match you and your home's aesthetic. This in turn allows a room to more easily be redesigned without the costly expenses of lengthy renovations.