Workers in the restaurant industry, from chefs to servers, all advise against going out to a restaurant on Mother's Day. To anticipate the high number of patrons, restaurants often have rigid fixed price menus that leave little room for personalization. Furthermore, reservations often must be made weeks or months in advance, and without them wait times can easily waste away several hours of the night. To prevent any souring of your Mother's Day, it's better to treat your Mom at home.
Stay home and cook for mom yourself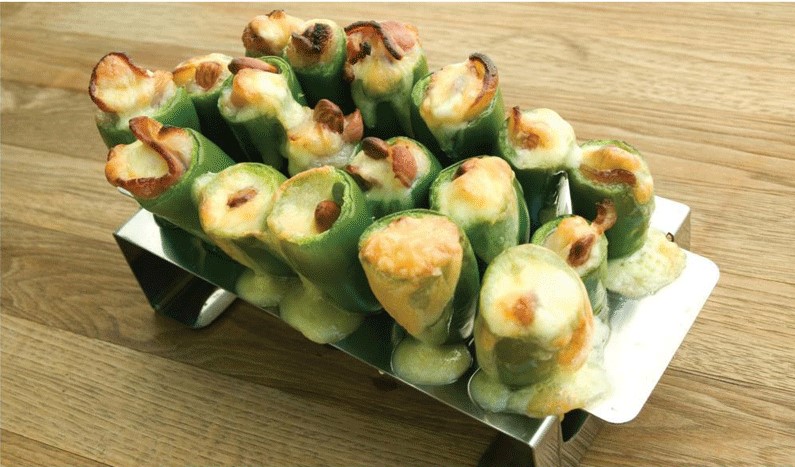 Jalapeno Poppers
Ingredients
20 fresh jalapenos, 2 to 3 inches in size
Two 8-ounce packages cream cheese, slightly softened
1 pound thin (regular) bacon, slices cut in half
Directions
1. Preheat the oven to 275 degrees F.
2. Use latex gloves for handling peppers
3. With a Bull BBQ Chili Pepper Corer, remove the seeds and white membranes.
4. Spoon cream cheese into each jalapeno half and then wrap with a 1/2 slice of bacon.
5. Place on the rack in the baking sheet.
6. Grill until the bacon is sizzling and done, 45 minutes.
Bull BBQ's Stainless Chili Pepper Grill Rack includes a patented pepper corer to trim and clean out peppers. This rack holds 18 jalapeno peppers upright on the grill and makes preparing stuffed jalapenos easy.
Roasted Garlic Potatoes
1 teaspoon olive oil
salt and pepper
3 pounds small red or white potatoes
1/4 cup good olive oil
1 1/2 teaspoons kosher salt
1 teaspoon freshly ground black pepper
1 head of roasted garlic (about 6 cloves)
2 tablespoons minced fresh parsley


Directions for Roasted Garlic
1. Cut the top off a head of garlic.
2. Drizzle olive oil on top.
3. Add salt and pepper to taste.
4. Place in Bull BBQ Cast Iron Garlic Roaster
5. Grill until soft.
Directions for potatoes
1. Preheat the grill to 400 degrees F.
2. Cut the potatoes in half or quarters and place in a bowl with the olive oil, salt, pepper, and garlic; toss until the potatoes are well coated.
3. Transfer the potatoes to a grilling pan and spread out into 1 layer.
4. Roast in the oven for 45 minutes to 1 hour or until browned and crisp.
5. Flip twice with a spatula during cooking in order to ensure even browning.
6. Remove the potatoes from the oven, squeeze in the roasted garlic on the potatoes and toss with parsley, season to taste, and serve hot.
Bull BBQ Cast Iron Garlic Roaster & Squeezer Set
Bull BBQ's Cast Iron Garlic Roaster & Squeezer Set is great for serving roasted garlic and is both oven and grill safe.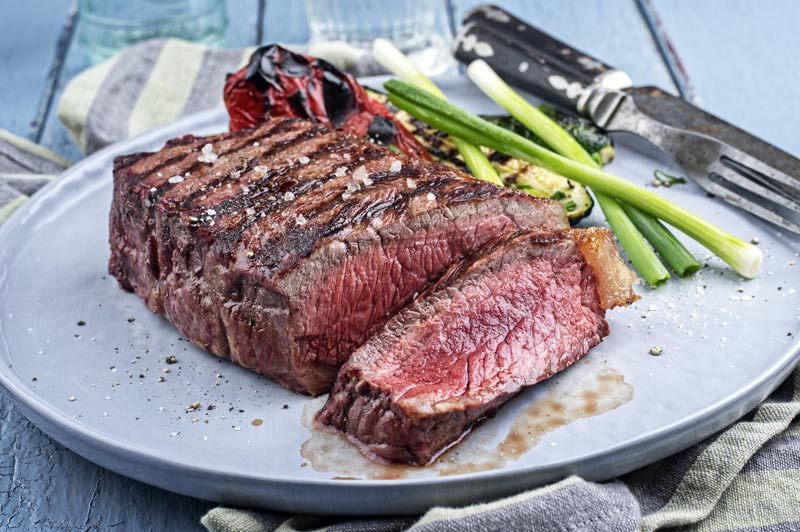 Mother's Day Roast
Ingredients
3 to 8 lb. beef roast
Salt
Fresh ground pepper
Oil
Wood chips
Directions
1. Soak two cups of wood chips in cool water for 15 minutes.
2. Drain the chips and put them in a Bull BBQ Stainless Gas Grill V-Shape Smoker Box.
3. Preheat the gas grill to medium high for at least 15 minutes, with the lid closed.
4. Pat the roast dry using paper towels.
5. Rub the entire surface of the roast with salt and fresh ground pepper and any other dry seasons you wish.
6. Right before you grill the roast, rub the entire roast, including nooks and crannies, with oil.
7. Place the wood chips near the hottest part of the grill, allowing room for the roast.
8. Put the roast on the center of the grill and sear all sides for two minutes per side.
9. Close the grill lid during the searing, opening it briefly only to turn the roast.
10. Turn the main burner down to medium and turn the other burners off.
11. Move the roast to a cooler part of the grill, fat side up.
12. Move the wood chips directly over the burner.
13. Close the lid and cook the roast about 15 minutes per pound, or until the Bull BBQ Steak Station Digital Meat
Thermometer reads 120 to 125 degrees for medium rare.
14. Transfer the roast from the grill to a plate.
15. Let it rest for 15 minutes before carving.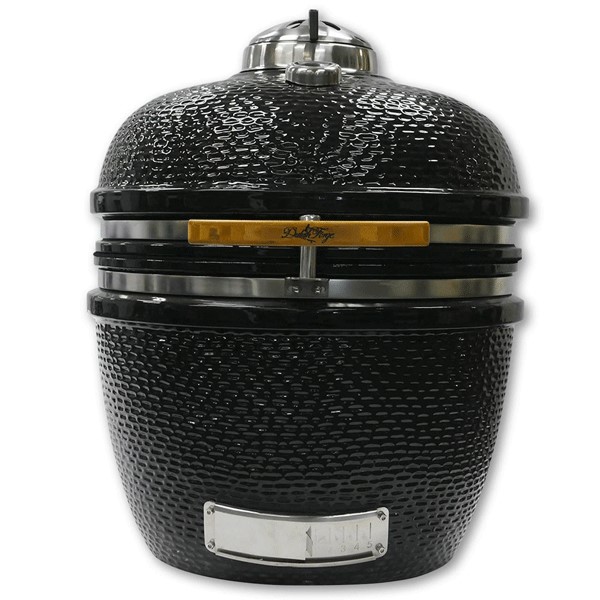 Duluth Forge Ceramic Charcoal Kamado Grill and Smoker - Extra Large Model
$799.99
Introducing the new Extra Large 24 Inch Duluth Forge Charcoal Kamado Ceramic Egg . Whether you are grilling, searing, or smoking meats or fish, the Duluth Forge Kamado Built-In Charcoal Grill is an ideal product for all your outdoor cooking needs.
Created with high-quality ceramic and commercial-grade stainless steel bands, hinges, springs, and hardware make it more resistant to rust. The one inch thick ceramic walls along with large fire bowl allow for better heat retention and even heat circulation. A kamado is a traditional ceramic Japanese wood or charcoal fueled cooking stove.
The ceramic construction for kamado's means there is no flavor contamination or metallic taste given to the food. Kamado's use lump wood charcoal which creates very little ash which can taint food and is manufactured in an environmentally sustainable manner. Regular charcoal briquettes contain many chemicals that contaminate the flavor of the food.
The round shape gives the best heat distribution, unlike rectangular grills which can create hot and cold spots. The heat retention properties of the ceramic shell can reach up to 1200 degrees F!
The Duluth Forge Ceramic Charcoal Kamado Grill and Smoker are made from the same materials used to make kilns and pizza ovens which are extremely good insulators that radiate heat effectively. The sides and domes absorb heat and radiate it back like a brick oven, so food cooks evenly from above.