We've smoked wings in our Duluth Forge Kamado Grill, we've smoked ribs, heck, we've even smoked pork belly but armadillo eggs?
Even that is a new one.
Tis the season to wow your neighbors so take a flying leap into the deep end with smoked armadillo eggs!
They aren't really armadillo eggs but a jalapeno popper stuffed in a meatball and smoked on a Duluth Forge Kamado Grill until nicely browned.
The "egg" is meaty and smoky with an amazing caramelized crust.
One bite and out comes an explosion of spicy, smokey, creamy stuffing.
Ingredients
4 package cream cheese
1/2 cup shredded cheddar cheese
6 large jalapeños, halved and seeded
2 pounds favorite sausage
Directions
1. Combine cream cheese and cheddar cheese.
2. Spoon cream cheese mixture into a jalapeño half.
3. Stuff into a ball of sausage about 1 inch thick to create an egg.
4. Place "armadillo eggs" on indirect heat and cover with lid to smoke.
5. Smoke until "egg" is brown all over, about 30 minutes.
6. Rest for 10 minutes, serve and enjoy the compliments.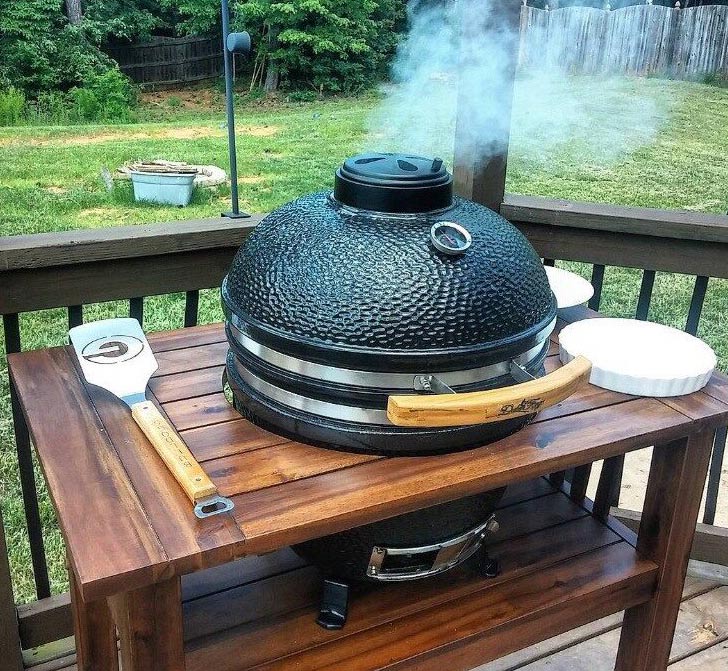 Our iconic Duluth Forge Kamado Grill features one inch thick ceramic walls which allow for better heat retention and even circulation. The Stainless Steel Dual-Action Top Vent allows for faster starting, searing, and heat adjustment. Equipped with a Bi-Level Cooking Grate, easy to read Stainless Steel thermometer, and Commercial-Grade hardware, you will love cooking in the outdoors with your Kamado Grill!