The tailgate is one of America's favorite pastimes, and you don't need to be a pickup-truck-driving super fan to enjoy yourself.
When I head back to my alma mater for the traditional fall game, I usually bring along a Duluth Forge Kamado Grill to grill up some brats for my old college buddies.
We also like to revert back to our college habits and bring along several Avenger Coolers, packed with libations.
Sports fans have been getting together to picnic before the big game as far back as the 19th century and the term "tailgating" emerged from America's love of cars.
Tailgating isn't just for football and has spread to music or any outside event.
Tailgaters are serious about grilling, beer, and comfort so here's some gear that will let you drink, snack, grill, and tailgate in style.
Tank-Top Propane Heater
Don't rely on pure adrenaline to keep you warm, get a Tank-Top Heater.
First things first, nobody likes to be cold so heat up your parking space with a Tank-Top Propane Heater!
A Tank-Top Propane Heater is the perfect thing to keep your hands toasty while still holding a beer.
They are energy efficient, reliable and affordable.
The infrared heat makes it a very efficient use of fuel and easily heats a wide area quickly.
The Tank Top Propane Heater is a durable and safe way to warm up your party.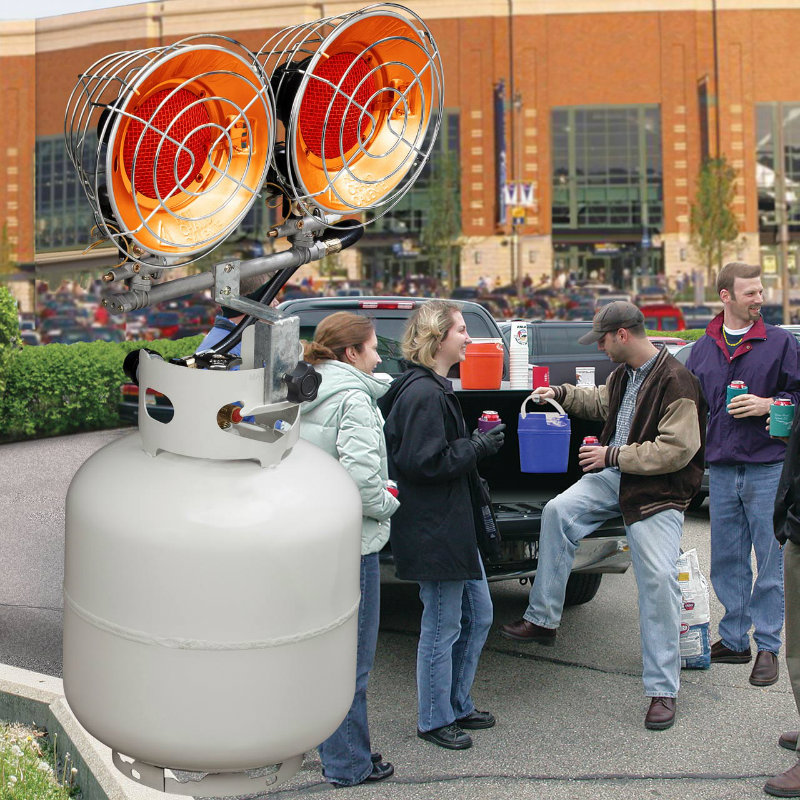 Avenger Infra-Red Tank Top Propane Heater - Dual Burner, 30,000 BTU
This radiant heater will keep you comfortable before and after the game and can run up to 43 hours!
Duluth Forge Kamado Grill
Every great tailgate has great food and the versatile Duluth Forge Kamado Grill won't ever let you down.
Bring your tailgate game to another level by smoking wings before the game and grilling burgers after.
The smokey flavor that the Duluth Forge Kamado grill infuses into food is the hallmark of an amazing tailgate.
The iconic grill features one inch thick ceramic walls which allow for better heat retention and even circulation.
The Stainless Steel Dual-Action Top Vent allows for faster starting, searing, and heat adjustment.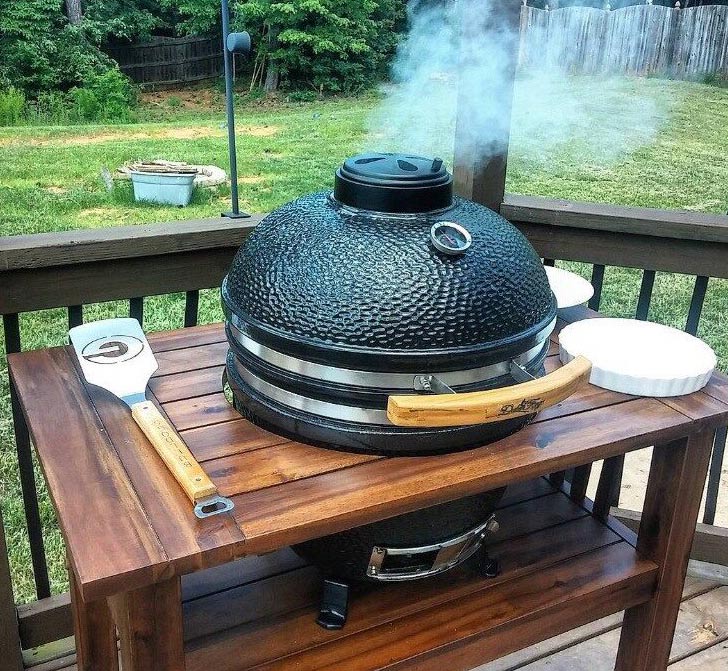 Get a Kamado Grill for the tailgate lover in your life!
Duluth Forge 21 Inch Kamado Grill With Table - Antique Grey
Equipped with a Bi-Level Cooking Grate, easy to read Stainless Steel thermometer, and Commercial-Grade hardware, you will love cooking in the outdoors with your Kamado Grill.
Avenger Rotomolded Cooler
If efficiency rules your world, then tailgate food preparation is done days in advanced.
I usually bring three 75-Quart Avenger Coolers to my tailgate, one for food and two just for refreshments.
Put ice in your Avenger Cooler the night before then it will stay cold from your pre-game Bloody Mary's to your post-game brats.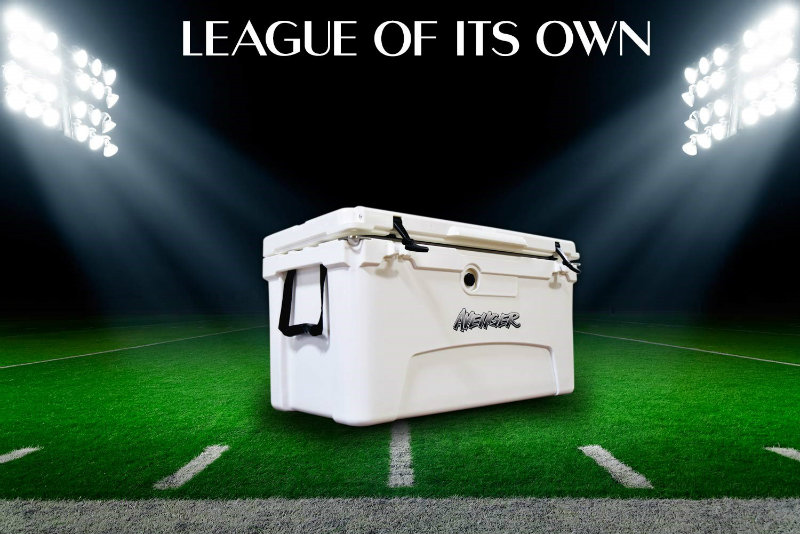 Avenger Hero Extreme 75-Quart Cooler
The Avenger Hero Extreme's rugged toughness is made from roto-molded polyethylene, it's UV resistant, is heavily insulated and darn-near indestructible.