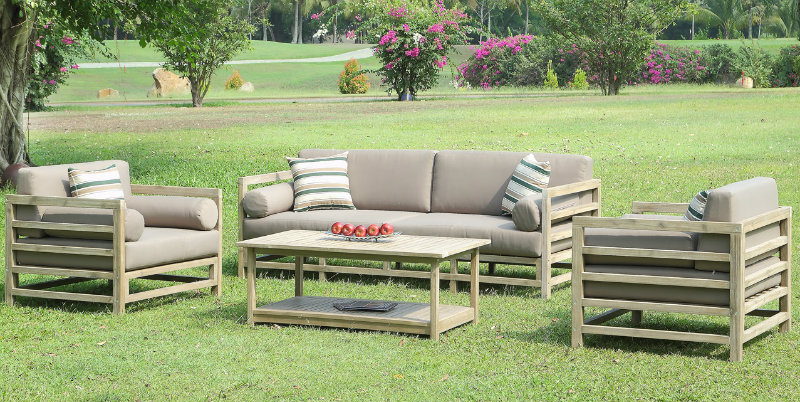 Outdoor furniture has come a long way from plastic lawn chairs to classic lines and durable materials giving you an indoor look outside.
There are new breathable fabrics that are comfortable, fade-resistent and are easy to clean, which is very important in the summer's heat.
Patio furniture should be extension of your indoor decor and be simple, comfortable and transform your yard into into a functional living space.
Simple, Clean Designs
A trend from the indoor furniture industry is the concept that less is more.
Simple classic designs that are less ornate are trending this summer and mid-Century Modern design definitely has its affect.
Unpretentious furniture will capture the hearts of your loved ones who like relaxing on classic furniture and can turn an outdoor living space into a comfortable nook.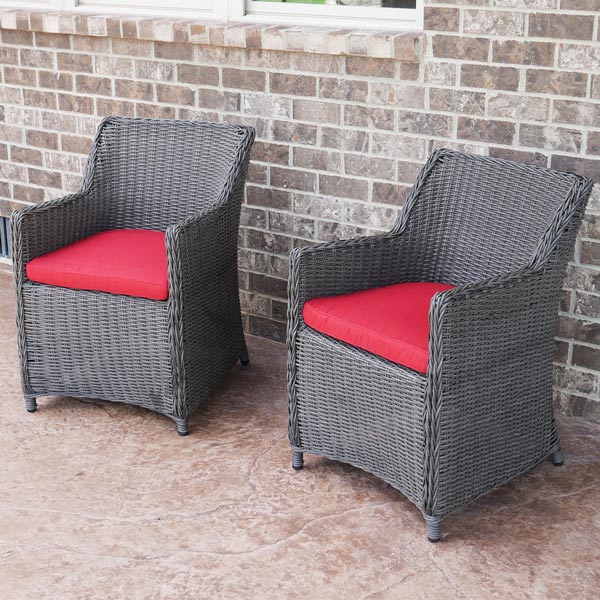 Comfort
Going for comfort outside is key!
This is your retreat and cozy cushioned furniture is always trending.
From large overstuffed chairs to durable sectionals, they are all comfortable.
Look for patio furniture that provides comfort and durability.
Wicker patio furniture is easily maintained and is a welcome addition to every back yard or patio.
FactoryBuysDirect manufactures outdoor cushions with top-of-the-line all-weather durability.
Natural Materials and Soothing Colors
This season, it's all about natural materials, retro-inspired style, and cool, soothing colors.
On the fabric side, some of the favorites this season include our soft slate covering for the Grand Haven 4-Piece Acacia Wood Outdoor Patio Sofa Set With Table.
New colors mix well with the darker, more traditional hues typically seen in outdoor furniture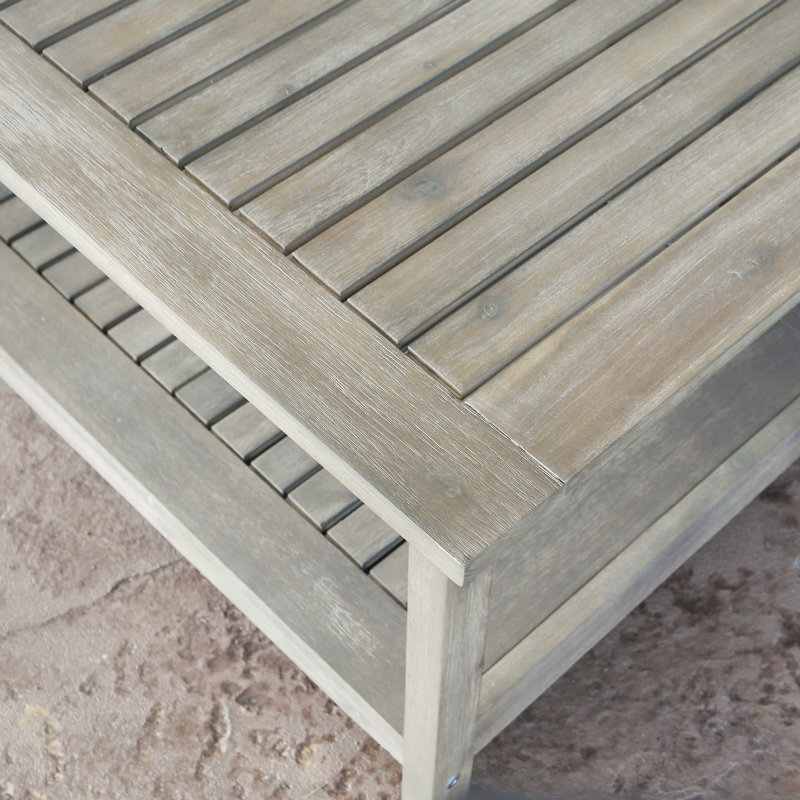 Acacia Wood
Forget overly ornate wrought iron and plastic furniture Acacia hardwood makes amazingly durable products.
Overall, acacia furniture has a high hardness and a low moisture content, which means it's both durable and doesn't warp very easily.
Australia is home to almost all acacia species and is fire resistance because, like most species native to Australia, it had to adapt to the frequent brush fires endemic to the Australian climate.
The Grand Haven Acacia Outdoor Patio Set
Grand Haven Acacia Outdoor Patio Set by Factory Buys Direct takes takes entertaining to a whole new level.
The Grand Haven patio set, with extra thick cushions and a plethora of throw cushions, offers all the benefits and style of an indoor furniture set with the durability of Acacia wood to be kept outdoors.
The stylish modular design fits any space and the open construction side rails allow for maximum air flow to stay cool on those hot summer days.